The Highest Standard
Nestled in the village of Kinkora, this family run Inn offers you services to the highest standard. Originally built in 1921, Chez Shea is a magical house surrounded by rolling rural farmland. The area is known as the "agricultural heart of the Island". The house has a charming, peaceful and homely atmosphere.
The house was built by M.J. McIvor, who was known as the "Potato King".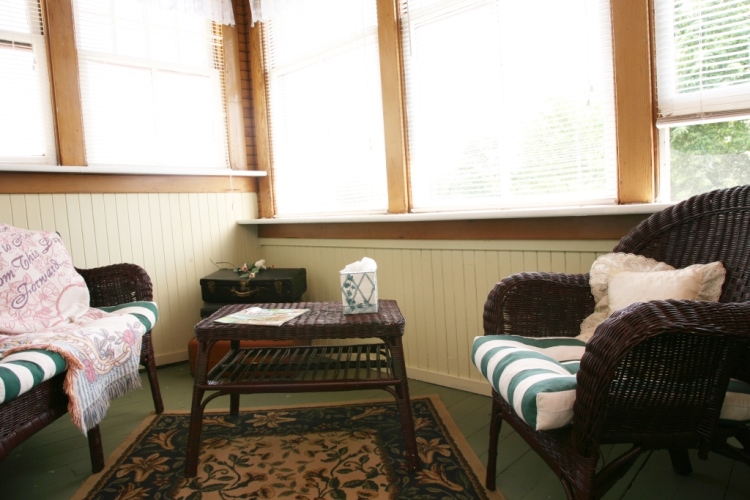 NOBLE ROOTS since 1935
In 1935 the house was converted into a convent by the Sisters of St. Martha and served Kinkora and the surrounding area until the early nineties when it was sold to a couple who operated a room and board for the men who built the Confederation Bridge.
In 1986 the house was renovated into a Bed and Breakfast and in 2004 was purchased by Roger and Anne Marie Shea. Chez Shea has been offering Guests the perfect base from which to experience PEI.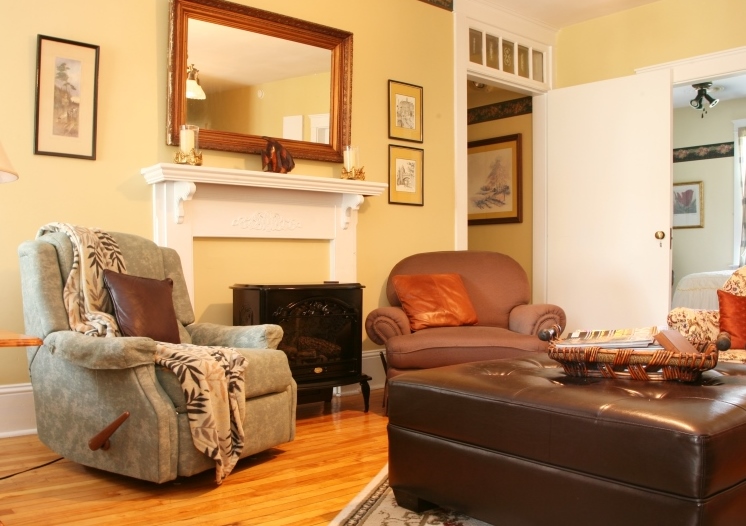 A PERFECT setting
There's a series of grand, well-proportioned parlours, bedrooms and outdoor sitting areas with stunning views of the gardens and farmland. The rooms are enduringly furnished with an organic assortment of wing chairs, alabaster lamps, sofas that are models of a Victorian 'shabby chic'.
Guests enjoy delicious home-cooking in the morning room. The ingredients are sourced from local producers. Breakfast is included with the room rate.
Chez Shea is the perfect setting for exclusive country house parties, weddings, gatherings and retreats. Children and dogs are always welcome.
Chez Shea is centrally located, almost half way between Charlottetown and Summerside and 13 kms from the Bridge. The world famous Island beaches are minutes away. On the coast there is sea fishing, beaches and wonderful beachcombing and elsewhere there is horse racing, traditional Irish music, and numerous golf courses all within an hour's drive. We are minutes from the Confederation Trail which makes us an ideal layover when cycling the Island. The trail is excellent for avid hikers.